by Pat Locke
"I have always said that laughter is the best medicine and children are the greatest healers.  In their innocence and purity, they possess an extraordinary ability to bring joy and laughter to our lives.  When I make a child laugh, it's like music to my ears.  Their laughter is genuine, unfiltered and contagious.  They remind us to find joy in the simplest things and to never take life too seriously.  Children are the heart and soul of comedy and they teach us that sometimes the silliest things can bring the greatest happiness."
Red Skelton
In the summer of 2012 a memorable and fun production came to the beloved Bemus Bay Pops floating stage that brought smiles and laughter to local children of all ages.
The Adventures of Eshe, the Ethiopian Elephant is a children's interactive play and musical written, directed, choreographed and scored by Nancy Hahn.  The production was sponsored by Dan Dalpra and the Bemus Bay Pops in Bemus Point NY.  It was the quintessential collaboration of entertainment for children with community participation involving local businesses, libraries, radio stations and cable television. Outstanding local talent were seamlessly brought together in a shared mission for children resulting in a phenomenal production on the mesmerizingly beautiful floating stage.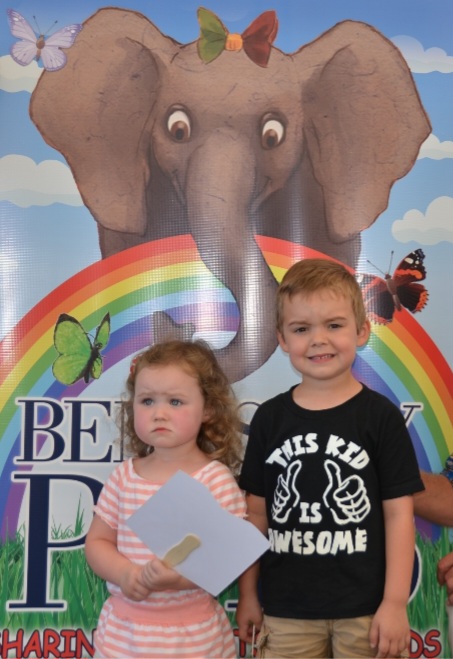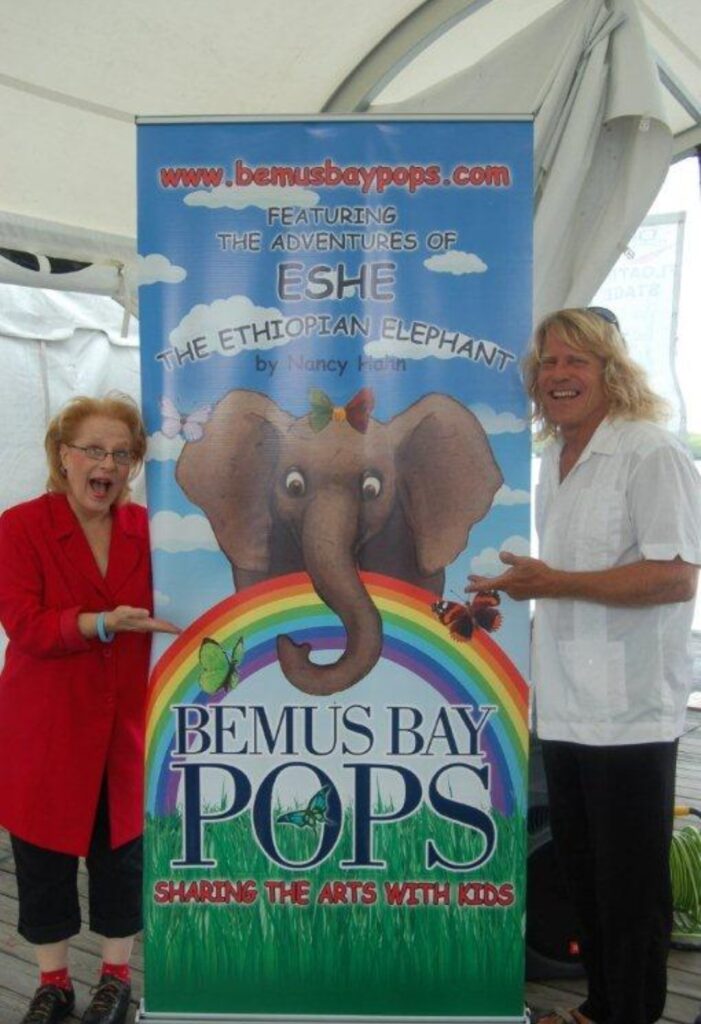 Children, parents and grandparents arrived from across the region and were an appreciative audience in all of the sold-out shows.  Every child who attended left with the book entitled The Adventures of Eshe, the Ethiopian Elephant, a colorful t-shirt, a floor mat and a colorful hand-held fan. Although Eshe, the Ethiopian Elephant has since had many amazing adventures entertaining and inspiring children, globally, the Bemus Bay Pops and its floating stage will always be an irreplaceable and indelible memory.  
"Every character I create, every book I write, every song I compose and every dance I choreograph is filled with boundless love and joy for children." 
Nancy Belle Hahn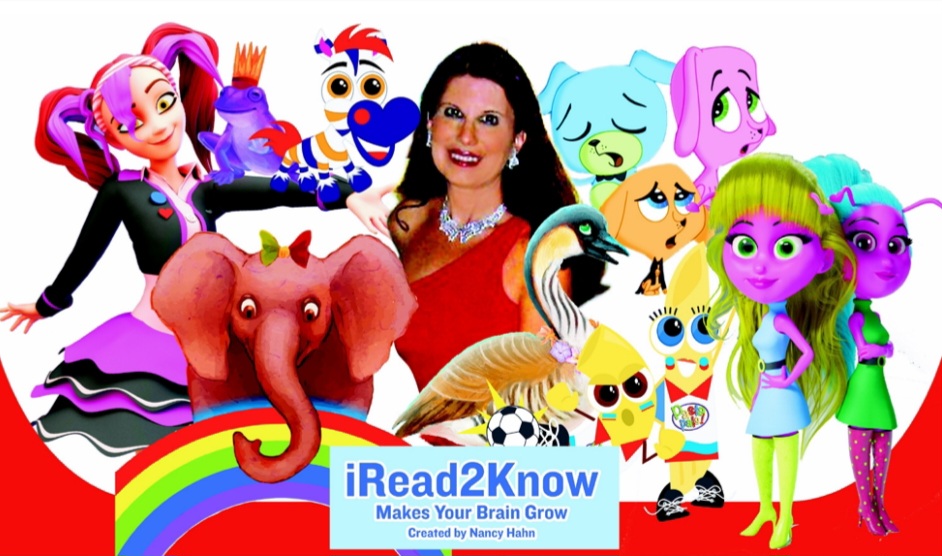 Nancy Hahn is an entrepreneur, author, multimedia company content creator and songwriter. She is the founder/owner of many iHeart radio stations among them being iRead2Know and was the first woman in the United States to earn the distinction of building a broadcast television station. For 25 years her stations were dedicated to variety entertainment with an emphasis on quality children and family programming.  Hahn was an International Broadband Media and Spectrum consultant for Nextwave International.
Hahn began her early career as an elementary school teacher, board of education curriculum writer, professional dancer, college dance teacher and dance company choreographer.  She then began writing and producing for children's television shows.  Hahn has created 75 children's books, 150 original children's characters and has written 12 children's musicials.  She uses her professional BMI radio songwriting skills in pops, classical, rock, Broadway, opera and reggae music genres to compose a musical score/soundtrack for each character and song in all of her children's books. Hahn has worked with retail outlets for over 10 years creating 100 products in apparel, toys and books. She has coined her contents and products as entertainment with a multi-cultural focus.
The animal characters created by Hahn are critically endangered species engaging children in environmental awareness and conservation education.  In June of 2022, Abundance International published Hahn's book, Comfort For Kids dedicated to supporting Ukranian orphans. 
A floating stage can also provide children programming with clowns, jugglers, puppeteers, magicians and even pantomine acts which is the art of expressing through gestures often accompanied by music.  A comedy entertainer in the 1950s was a clown named Clarabell from the Howdy Doody Show.  Clarabell represented the face of comedy without ever speaking.  He wore a baggy, striped costume and communicated through mime by honking a horn for "yes" or "no".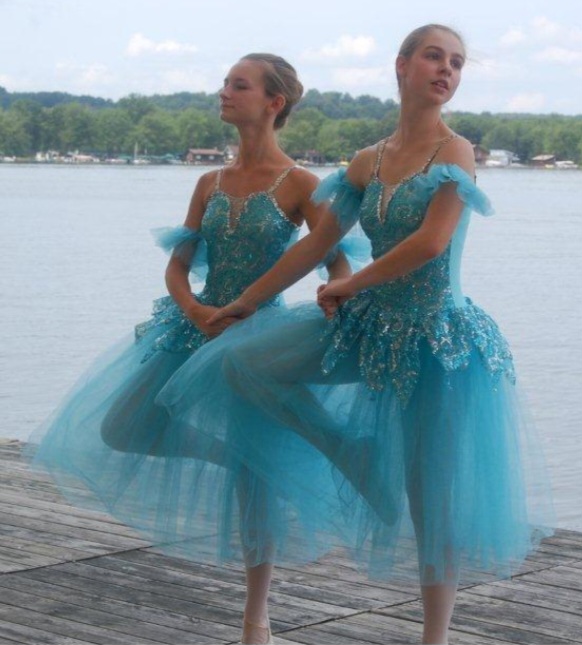 "Kids have an amazing ability to find humor in the simplest things.  They remind us that laughter is the universal language." 
Jim Gaffigan
"Entertaining kids is like being a magician.  You have to create an illusion of laughter and wonder that captivates their imaginations."  
Robin Williams
A floating stage can add an extra element of surprise and excitement to a comedian's antics. It can be incorporated into improvised scenes which add a unique twist to the humor. It can serve as the central platform where each act takes place providing a visually captivating experience and it can be transformed into different settings to enhance the comedic storytelling.
"Kids are like little comedy sponges.  They absorb humor and squeeze out laughter.  It's our job as comedians to keep them soaked in amusement."  
Steve Martin
"Kids are the toughest audience.  If you can make a child laugh, you've mastered the art of comedy."  
Ellen DeGeneres
A floating stage can provide an interesting backdrop and create a sense of wonder and intrigue bringing about an experience completely different than most children have ever experienced .. sitting on a stage that floats.
Floating Stage Productions is the original developer of a variety of programs produced on its floating stage with 20+ years of experience.  We can help make sharing the arts with kids to help entertain, educate and inspire in a unique fun setting that floats on water. 
Contact us today.
dan@floatingstage.com