By Pat Locke
The Seebühne, a massive floating stage on Lake Constance, is the centerpiece of the annual Bregenz Festival in Austria held in July and August. The stage hosts elaborate opera productions that are famous for extraordinary set design with an audience capacity that seats 11,735.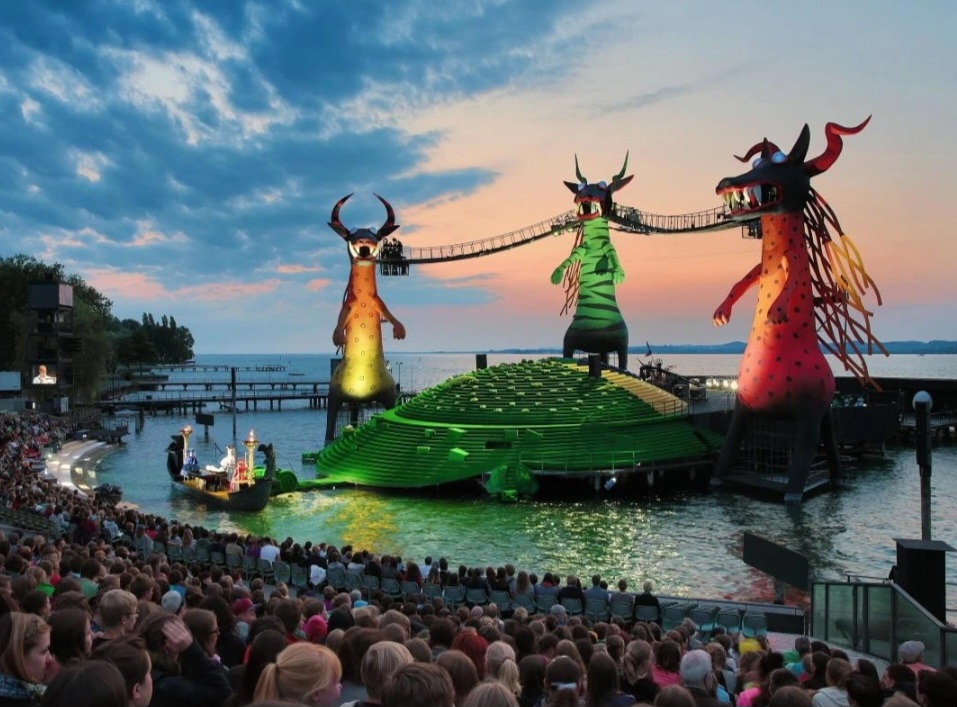 The festival became an international event in its first year in 1946, one year after World War II.  People from Germany, Switzerland and France came to the festival.  Two stages were created out of floating stages on the lake that borders Germany, Switzerland and France. One barge is for the Vienna Symphony Orchestra and the other barge is used for carrying stage structures. The first festival took place with an evening of Mozart on a lavishly decorated barge which was a comparatively modest stage by today's standards.  The community of Bregenz was lacking a theatre at that time so its greatest asset, Lake Constance, was chosen as a stage.  Initially, only a temporary solution, the choice of venue turned out to be decisive for its success. The Bregenz Festival Community was founded in 1950 and became a permanent body of organizers who continue to develop the festival today. 
The imagination of the festival set designers has no limits. They are arguably the secret stars in this annual operatic performance and seem to outdo themselves with every new set, each more surreal than the last, taking on average 215 days to construct every two years on wooden stakes positioned around a concrete core.  The concrete core anchored to the lakeshore houses the necessary infrastructure for the festival which includes dressing rooms, the orchestra pit and the machine rooms where the technical wizardry is conducted much like the orchestra itself.  To go beyond the spectacular, the sets require cutting-edge technology.  The basic structure is supported by immense pillars anchored at the bottom of the lake and the decorations built upon the stage can reach up to 100 feet in height.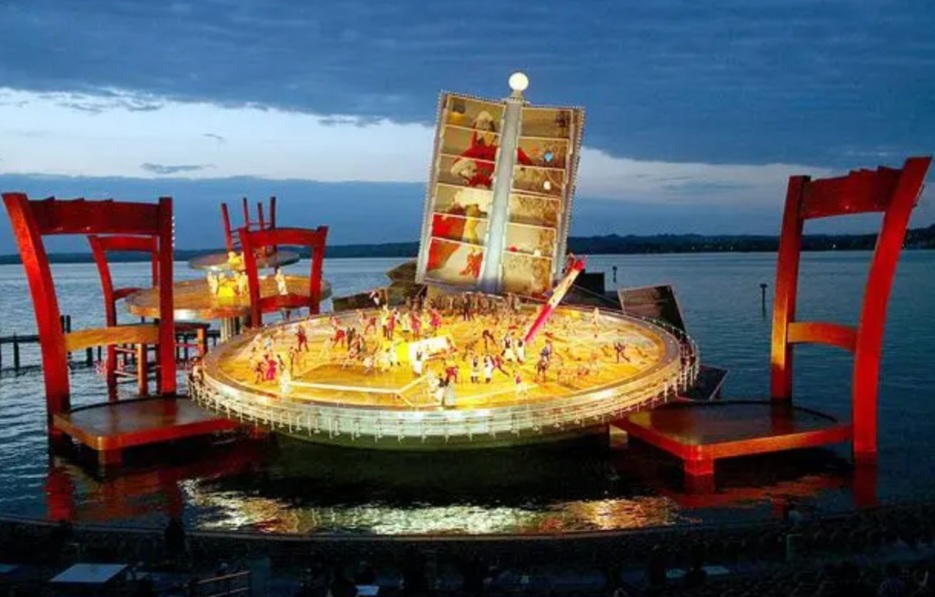 British artist, Es Devlin's sculpture for the operatic production from Carmen in 2017 is a pair of hands rising 80 feet out of the water. The hands are throwing a pack of cards in the air and within this freeze frame of a gesture the performance takes place. The opera is performed on and among the scattered and floating cards. Every surface evolves throughout the performance with projected video.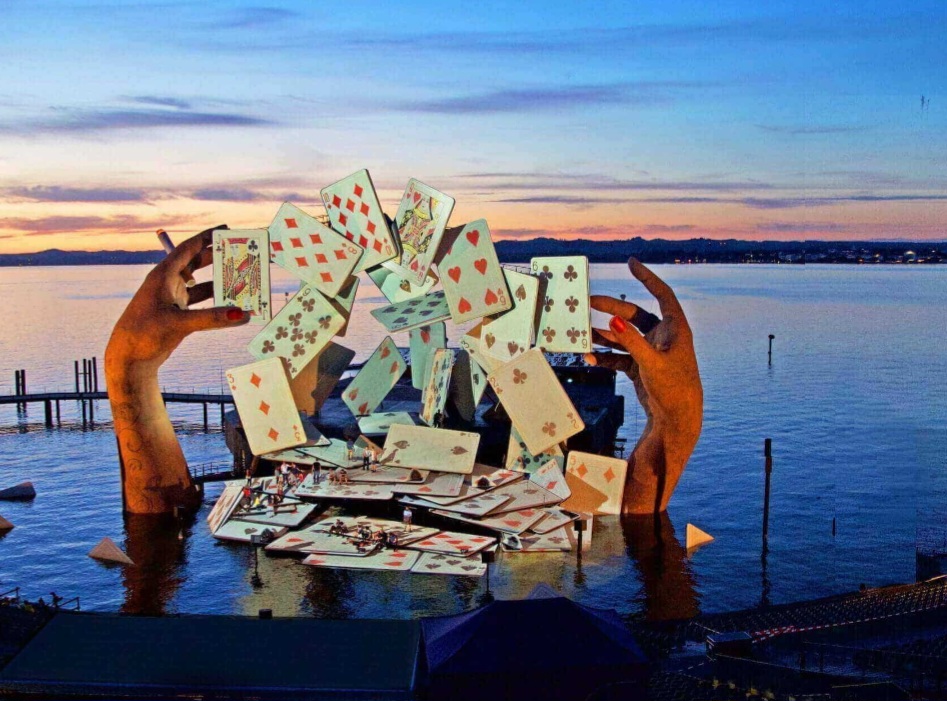 One particular photo featured in this Spotlight story might make you think to yourself: From where do I recognize this giant eye? You may have seen it during one of 007's adventures due to the fact that James Bond visited the Bregenz Festival in the film Quantum of Solace.
https://pressefoyer.at/en/about-us/history-bregenz-festival_20221025